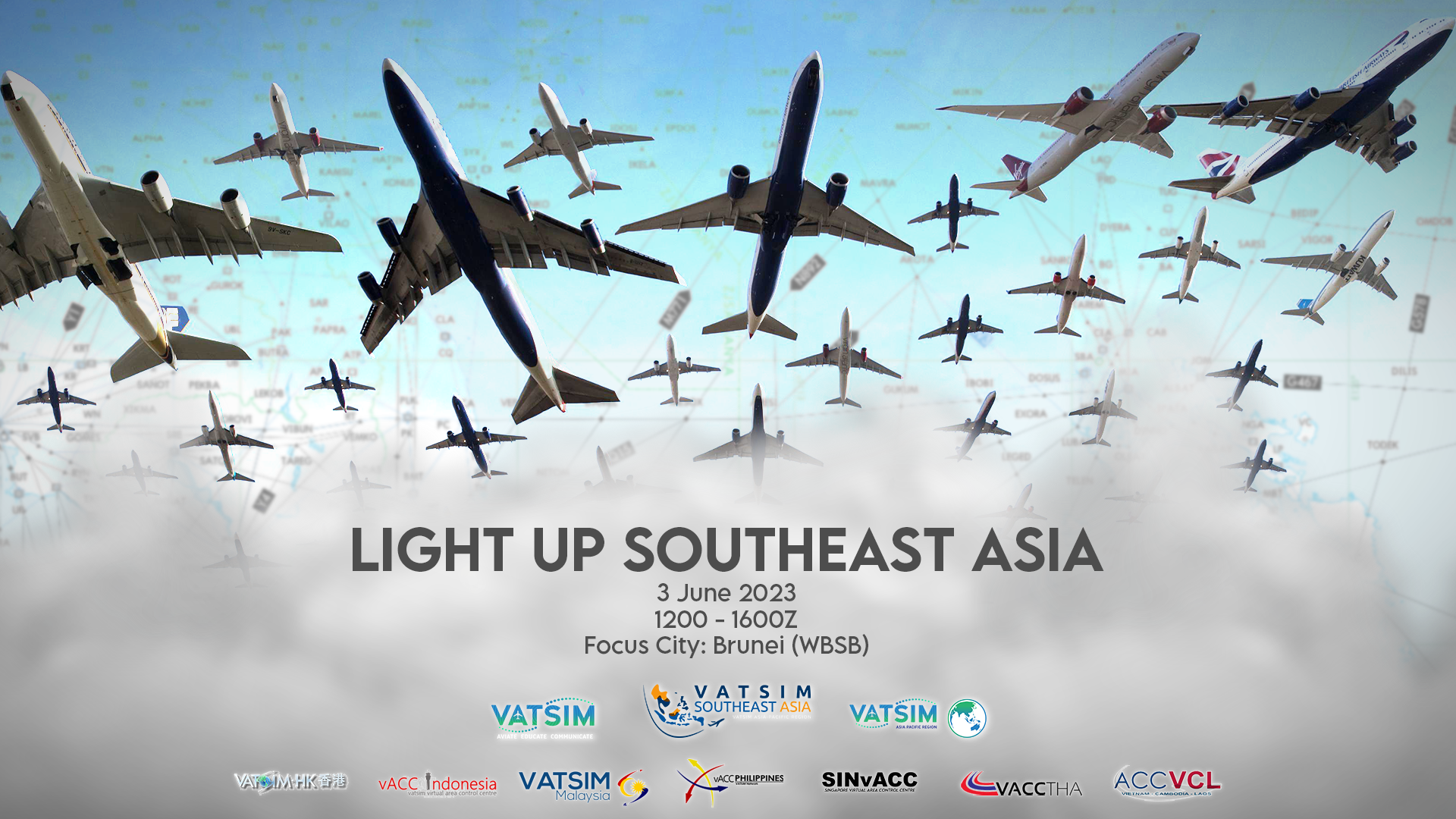 Light Up Southeast Asia [Mid 2023]
70
70 people viewed this event.
Tired of flying in your region? Wanna explore more of the aviation world? Wanna experience full ATC service from controllers? Great, VATSEA has you covered! Come join the party!
VATSIM South East Asia Division is proud to present our bi-annual division-scaled event, Light Up South East Asia! Spanning across 13 FIRs, we aim to provide top-down ATC services within each country's capital. During the 4-hour event, we warmly invite pilots to fly into and out of our focus city to the other capital cities in the division. Our first light-up in 2023 will focus on Brunei. Join us on 3 June from 1200Z-1600z as we show you our warm hospitality.
Routes:
VVTS-WBSB: ELSAS M768 BRU
WIII-WBSB: AMBOY P648 BUTAX R223 BRU
VTBS-WBSB: GORSI R468 TSH M768 BRU
RPLL-WBSB: BUCAL M646 BRU
WSSS-WBSB: TOMAN M646 BRU
VHHH-WBSB: OCEAN V5 SABNO A583 AKOTA M754 BRU